My friends are amazing. (Yes, they are almost-broke teenagers like me, in case you're wondering. LOL) Here's a shout out to them:
I love you guys!
Thanks so much for the early Christmas gifts!
So one of my friends got me panda slippers. I am panda-obsessed, you know for sure. They are so cute!! And they look nice with my panda hat!
My other friend got me these cute pink mustache sunglasses, along with a roll of mustache duct tape. Thank you!!! (You can already see I've used most of it to decorate the "cork board" that Panda Brother, as I affectionately call him, ruined with his marker scribbles.
Another friend got me a keychain and colorful hoop earrings. Love ya!
I got a One Direction binder from another friend..... (Yes, I like 1D, but I'm not exactly obsessed...they're a great band, though!) I love the white doodles against a blue background on the inside.
Another
friend got me this cool reversible hat! Spongebob on one side, Patrick on the other! (I have a feeling I'll be wearing the side with Patrick on it a lot for my dumb moments...we all have them!)
So those are the early Christmas gifts I've received so far!!! If you want to see what I got my friends, you can click
here
to see the post.
ALSO: Have you bought any Christmas-themed Duck Tape? I was searching and found a post: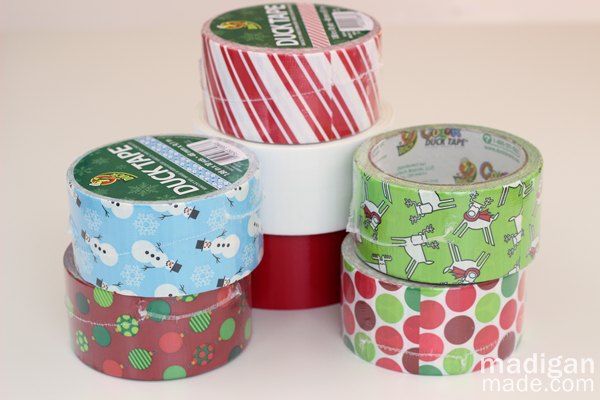 I haven't seen any of these in stores that would be called "holiday-ish" except for this penguin duck tape, if you want to call it holiday-ish:
Well, another reason to go shopping! (And time to come up with another reason of why I need $20.00 from my mom....the life....)
Ah, how I love Christmas.... :)
Lots of love and panda hugs,
MJ