Is it just me, or are there a BUNCH of washi tape banners and bunting ideas all over Pinterest? They look so cute and colorful, I thought I would share different banners and bunting from blogs......yes, because I love to link! (Click on each picture to get to the blog).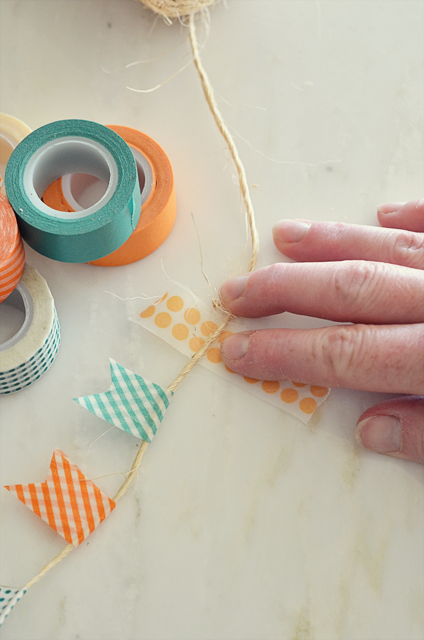 (Source:

A Golden Afternoon

)
(Source:

Pin Cookie

)
(Source:

Laura's Crafty Life

)
(Source:

7 Alive

)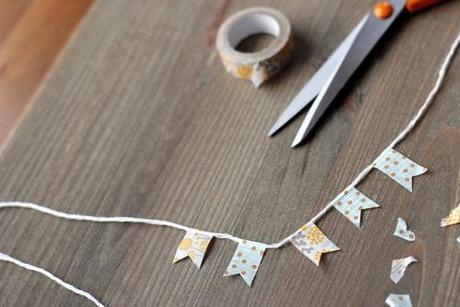 (Source:

Paper Blog

)
(Source:

Poppytalk

)
(Source:

Washi Tape Crafts

)
(Source:

Thistlebear

)
Washi tape bunting is really fun and easy, too! Use it for cakes, pitchers, wall decor...there are so many things you can do! :)
Anyway, I did three posts today for this blog, and some organization, plus helped around the house...(Sunday is NOT cleaning day, so somebody's got to speak to my mother), typed up a few essays, and studied for the math exam, which is THIS week! (Arghh you horrible midterms, following me around this whole January!) Let's pretend this is me throwing a big fit over that..
Yes, I am officially crazy. Oh well....