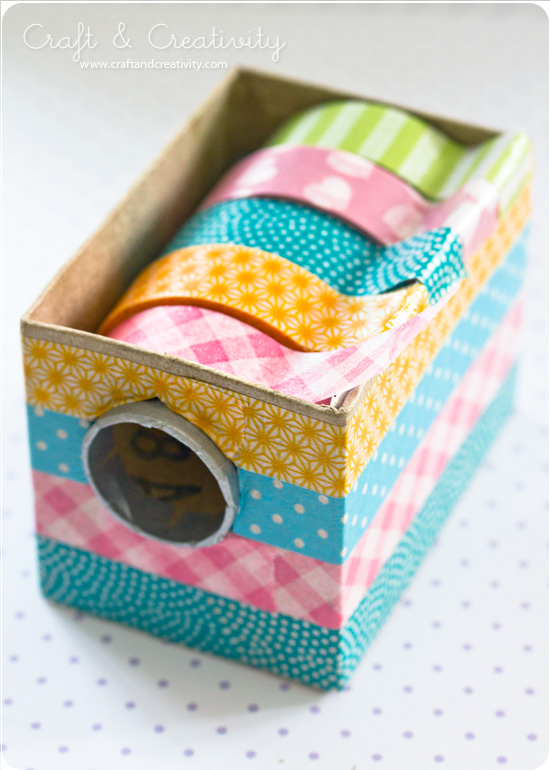 Hello all! II'm glad I got the chance to check on this blog so soon...even if this is a short post. Anyway...
♡♥♡
Look at that cute DIY washi tape dispenser from
Craft and Creativity
! Absolutely love! I need to make one of these soon.....soon as I get the time! For now I'm stuck with oohing and ahhing over these adorable diys!
On a side note, the washi tapes look so fun, too. Have you found any kawaii washi tapes lately? One of my favorite tapes from
Cute Tape
were these
Love Hearts and Clouds
ones. Don't they make you smile! WANT! Lol